Archive | July 2018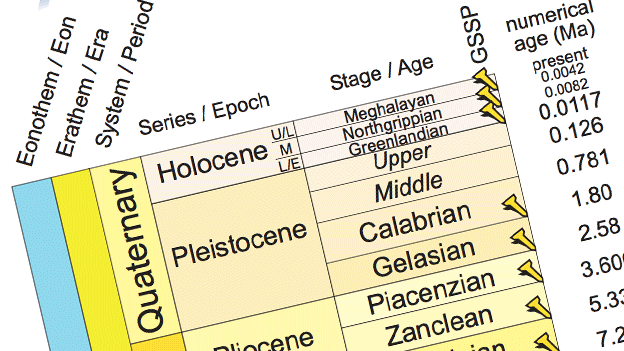 https://www.bbc.com/news/science-environment-44868527
Geologists have classified the last 4,200 years as being a distinct age in the story of our planet.

They are calling it the Meghalayan Age, the onset of which was marked by a mega-drought that crushed a number of civilisations worldwide.

The International Chronostratigraphic Chart, the famous diagram depicting the timeline for Earth's history (seen on many classroom walls) will be updated.

The Meghalayan, the youngest stage, runs from 4,200 years ago to the present. It began with a destructive drought, whose effects lasted two centuries, and severely disrupted civilisations in Egypt, Greece, Syria, Palestine, Mesopotamia, the Indus Valley, and the Yangtze River Valley.

It was likely triggered by shifts in ocean and atmospheric circulation.