Tag Archive | Food security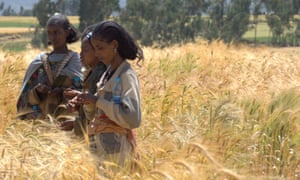 The sixth mass extinction of global wildlife already under way is seriously threatening the world's food supplies, according to experts.

There are tens of thousands of wild or rarely cultivated species that could provide a richly varied range of nutritious foods, resistant to disease and tolerant of the changing environment. But the destruction of wild areas, pollution and overhunting has started a mass extinction of species on Earth. The focus to date has been on wild animals – half of which have been lost in the last 40 years – but the new report reveals that the same pressures are endangering humanity's food supply, with at least 1,000 cultivated species already endangered.