"Wheat in heat: the 'crazy idea' that could combat food insecurity"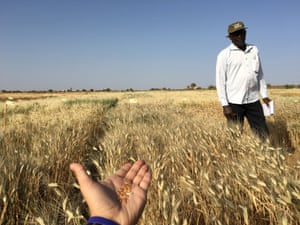 https://www.theguardian.com/global-development/2018/mar/23/heat-tolerant-durum-wheat-crazy-idea-food-insecurity
Following four years of trials, which saw thousands of wheat varieties tested in the unforgiving sub-Saharan heat, scientists have successfully turned what was first thought of as a "crazy idea" into a vital new food crop. With more than 1 million smallholders living along the Senegal River basin, which also runs through Mali and Mauritania, it was an important strategic area to trial the wheat.
Tags: Sub-Saharan Africa, Wheat
About isabellew9873
My name is Isabelle Whitehead. I was a member of the Bolton School group on the Operation Wallacea 2015 expedition to Peru.
We're Off !
Operation Wallacea Peru 2015 begins.