"UK named as world's largest legal ivory exporter"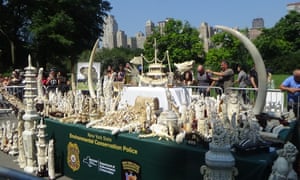 The new trade analysis, which is being released ahead of World Elephant Day on Saturday, will embarrass the government, after a call by Boris Johnson for "an all out ban" on ivory exports last month.
Tags: britain, illegal ivory trade
About isabellew9873
My name is Isabelle Whitehead. I was a member of the Bolton School group on the Operation Wallacea 2015 expedition to Peru.
We're Off !
The Big Day
July 12th, 2015
Operation Wallacea Peru 2015 begins.