"Hot dogs: rising heat makes it too hot for Africa's wild dogs to hunt"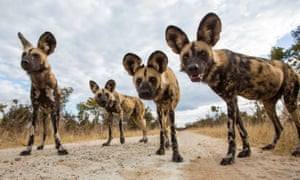 Rising temperatures are making it too hot for African wild dogs to hunt and the number of their pups that survive is plummeting, according to a new study. The research is among the first to show a direct impact of increased heat on wildlife that appears well adapted to high temperatures.
Tags: Africa, dangerous global warming, wild dogs
About isabellew9873
My name is Isabelle Whitehead. I was a member of the Bolton School group on the Operation Wallacea 2015 expedition to Peru.
We're Off !
The Big Day
July 12th, 2015
Operation Wallacea Peru 2015 begins.