"Lynx could return to Britain this year after absence of 1,300 years"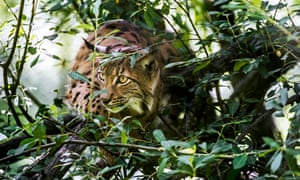 After an absence of 1,300 years, the lynx could be back in UK forests by the end of 2017. The Lynx UK Trust has announced it will apply for a trial reintroduction for six lynx into the Kielder forest, Northumberland, following a two-year consultation process with local stakeholders.
Tags: Conservation, Kielder Forst, Lynx, Northumberland, united kingdom
About isabellew9873
My name is Isabelle Whitehead. I was a member of the Bolton School group on the Operation Wallacea 2015 expedition to Peru.
We're Off !
The Big Day
July 12th, 2015
Operation Wallacea Peru 2015 begins.