"Anti-poaching drive brings Siberia's tigers back from brink"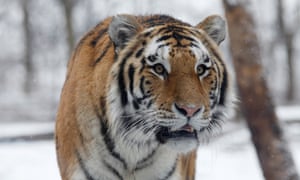 The fortunes of the Amur tiger have been more encouraging than most. Its population had dropped to only 20 to 30 animals in the 1930s and the species was on the brink of extinction. Today, there may be more than 500 Amurs in the wilds of Siberia thanks to the work of conservationists, backed by governments that value good conservation.
Tags: Amur tiger, Conservation, Russia, Siberia, tigers
About isabellew9873
My name is Isabelle Whitehead. I was a member of the Bolton School group on the Operation Wallacea 2015 expedition to Peru.
Recent Posts
Top Posts & Pages
We're Off !
The Big Day
July 12th, 2015
Operation Wallacea Peru 2015 begins.