"Is deep sea mining vital for a greener future – even if it destroys ecosystems?"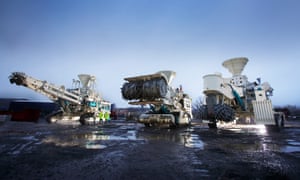 Those leading the global rush to place giant mining machines thousands of metres below the sea surface say the extraordinary richness of the underwater ores mean the environmental impacts will be far lower than on land. But critics say exotic and little-known ecosystems in the deep oceans could be destroyed and must be protected.
Tags: ecology, ecosystems, mining, oceans
About isabellew9873
My name is Isabelle Whitehead. I was a member of the Bolton School group on the Operation Wallacea 2015 expedition to Peru.
Top Posts & Pages
We're Off !
The Big Day
July 12th, 2015
Operation Wallacea Peru 2015 begins.