"Arctic stronghold of world's seeds flooded after permafrost melts"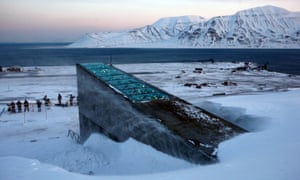 It was designed as an impregnable deep-freeze to protect the world's most precious seeds from any global disaster and ensure humanity's food supply forever. But the Global Seed Vault, buried in a mountain deep inside the Arctic circle, has been breached after global warming produced extraordinary temperatures over the winter, sending meltwater gushing into the entrance tunnel.
Tags: arctic, dangerous global warming, global seed vault
About isabellew9873
My name is Isabelle Whitehead. I was a member of the Bolton School group on the Operation Wallacea 2015 expedition to Peru.
Recent Posts
Top Posts & Pages
We're Off !
The Big Day
July 12th, 2015
Operation Wallacea Peru 2015 begins.