"Denmark gets its first wild wolf pack in 200 years"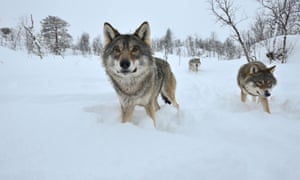 A wolf pack is roaming wild in Denmark for the first time in more than 200 years after a young female wolf journeyed 500km from Germany.

Male wolves have been seen in Denmark since 2012 and the new female could produce cubs this spring in farmland in west Jutland after two wolves were filmed together last autumn.
About isabellew9873
My name is Isabelle Whitehead. I was a member of the Bolton School group on the Operation Wallacea 2015 expedition to Peru.
Top Posts & Pages
We're Off !
The Big Day
July 12th, 2015
Operation Wallacea Peru 2015 begins.