"Consumers being misled by labelling on 'organic' beauty products, report shows"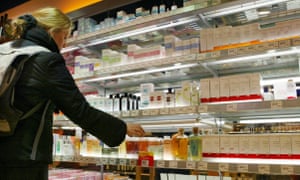 The makers of many "organic" beauty products have been accused of confusing and meaningless labelling, according to a new survey in which 76% of consumers admitted they felt misled.
According to the Soil Association's recent market report, sales of organic health and beauty products swelled by more than 20% in 2016, with the market now worth about £61.2m in the UK.
Tags: organic beauty products, united kingdom
About isabellew9873
My name is Isabelle Whitehead. I was a member of the Bolton School group on the Operation Wallacea 2015 expedition to Peru.
Top Posts & Pages
We're Off !
The Big Day
July 12th, 2015
Operation Wallacea Peru 2015 begins.