"Extraordinary migration of giant Amazon catfish revealed"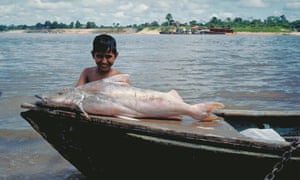 A giant silvery-gold catfish undertakes the longest freshwater migration of any fish, according to new research, travelling 11,600km from the Andes to the mouth of the Amazon and back.
Tags: Andes, catfish, Dorado, the Amazon
About isabellew9873
My name is Isabelle Whitehead. I was a member of the Bolton School group on the Operation Wallacea 2015 expedition to Peru.
Top Posts & Pages
We're Off !
The Big Day
July 12th, 2015
Operation Wallacea Peru 2015 begins.