"Could a £400bn plan to refreeze the Arctic before the ice melts really work?"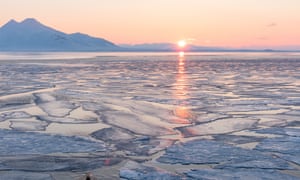 Physicist Steven Desch has come up with a novel solution to the problems that now beset the Arctic. He and a team of colleagues from Arizona State University want to replenish the region's shrinking sea ice – by building 10 million wind-powered pumps over the Arctic ice cap. In winter, these would be used to pump water to the surface of the ice where it would freeze, thickening the cap.
Tags: Antarctic Ice Sheet, dangerous global warming, Steven Desch
About isabellew9873
My name is Isabelle Whitehead. I was a member of the Bolton School group on the Operation Wallacea 2015 expedition to Peru.
We're Off !
The Big Day
July 12th, 2015
Operation Wallacea Peru 2015 begins.