"Over half of world's wild primate species face extinction, report reveals"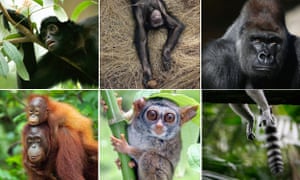 More than half of the world's apes, monkeys, lemurs and lorises are now threatened with extinction as agriculture and industrial activities destroy forest habitats and the animals' populations are hit by hunting and trade.
Tags: extinction, primates
About isabellew9873
My name is Isabelle Whitehead. I was a member of the Bolton School group on the Operation Wallacea 2015 expedition to Peru.
Top Posts & Pages
We're Off !
The Big Day
July 12th, 2015
Operation Wallacea Peru 2015 begins.