"World's largest tropical peatland found in Congo basin"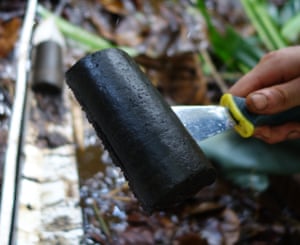 Scientists have discovered the world's largest tropical peatland in the remote Congo swamps, estimated to store the equivalent of three year's worth of the world's total fossil fuel emissions.

If peatlands dry out, either through changes in land use such as drainage for agriculture or reduced rainfall, further decomposition resumes, releasing carbon dioxide into the atmosphere.
Tags: carbon storage, Congo, peatlands
About isabellew9873
My name is Isabelle Whitehead. I was a member of the Bolton School group on the Operation Wallacea 2015 expedition to Peru.
Top Posts & Pages
We're Off !
The Big Day
July 12th, 2015
Operation Wallacea Peru 2015 begins.