"Squid set to top chippy menus as seawater warms up"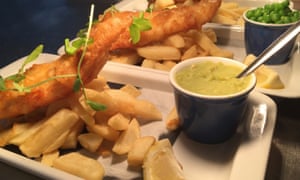 It is the meal most associated with the UK, along with slurping tea and moaning about the weather. But the great British fish supper could be on the way out, replaced by more continental variations such as squid and chips, as seas continue to warm, the British Ecological Society will be told this week.
Tags: britain, diet, fish, Global warming, squid, warming oceans
About isabellew9873
My name is Isabelle Whitehead. I was a member of the Bolton School group on the Operation Wallacea 2015 expedition to Peru.
Top Posts & Pages
We're Off !
The Big Day
July 12th, 2015
Operation Wallacea Peru 2015 begins.