"World Energy Hits a Turning Point: Solar That's Cheaper Than Wind"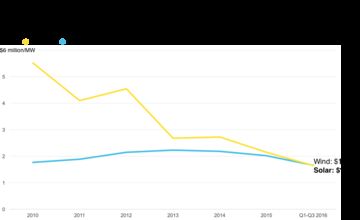 https://www.bloomberg.com/news/articles/2016-12-15/world-energy-hits-a-turning-point-solar-that-s-cheaper-than-wind
There's a transformation happening in global energy markets that's worth noting as 2016 comes to an end: Solar power, for the first time, is becoming the cheapest form of new electricity.
Tags: Solar power, Wind power
About isabellew9873
My name is Isabelle Whitehead. I was a member of the Bolton School group on the Operation Wallacea 2015 expedition to Peru.
Top Posts & Pages
We're Off !
The Big Day
July 12th, 2015
Operation Wallacea Peru 2015 begins.