Giraffes facing extinction after devastating decline, experts warn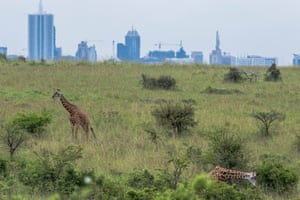 The world's tallest animal is at risk of extinction after suffering a devastating decline in numbers, with nearly 40% of giraffes lost in the last 30 years, according to the latest "red list" analysis.
Tags: Current extinction rates, extinction, giraffes
About isabellew9873
My name is Isabelle Whitehead. I was a member of the Bolton School group on the Operation Wallacea 2015 expedition to Peru.
Recent Posts
Top Posts & Pages
We're Off !
The Big Day
July 12th, 2015
Operation Wallacea Peru 2015 begins.