"As Trump Heads to Washington, Global Warming Nears Tipping Point"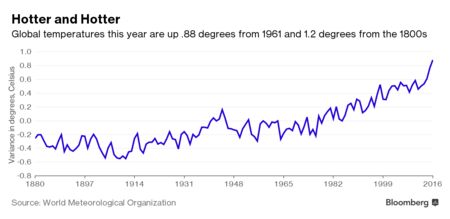 http://www.bloomberg.com/news/articles/2016-11-14/as-trump-heads-to-washington-global-warming-nears-tipping-point
Global temperatures continue to shatter records this year, rising to within less than one degree of the level that scientists say would be catastrophic, according to the United Nations.
Tags: dangerous global warming, Donald Trump
About isabellew9873
My name is Isabelle Whitehead. I was a member of the Bolton School group on the Operation Wallacea 2015 expedition to Peru.
Top Posts & Pages
Top Clicks
We're Off !
The Big Day
July 12th, 2015
Operation Wallacea Peru 2015 begins.