"Elephant poaching costing African nations millions in lost tourism revenue"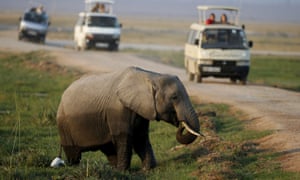 Researchers looked at visitor and elephant data across 25 countries, and modelled financial losses from fewer visitors in protected areas due to the illegal wildlife trade, which has caused elephant numbers to plummet by more than 100,000 in the last decade. They concluded that Africa was most likely losing $25m in tourism revenue a year.
Tags: Africa, african elephants, ecotourism, Poaching
About isabellew9873
My name is Isabelle Whitehead. I was a member of the Bolton School group on the Operation Wallacea 2015 expedition to Peru.
We're Off !
The Big Day
July 12th, 2015
Operation Wallacea Peru 2015 begins.