"British public support for fracking sinks to lowest ever level"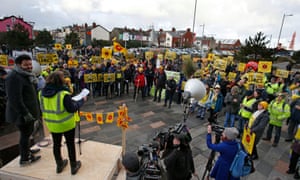 The British public's support for fracking has fallen sharply in the last year and is now at the lowest level ever, according to a long-running poll published as the industry gears up to begin drilling.
Tags: fracking, united kingdom
About isabellew9873
My name is Isabelle Whitehead. I was a member of the Bolton School group on the Operation Wallacea 2015 expedition to Peru.
Top Posts & Pages
We're Off !
The Big Day
July 12th, 2015
Operation Wallacea Peru 2015 begins.