"Green Energy Boom Picks Up Speed Even as Investment Stagnates"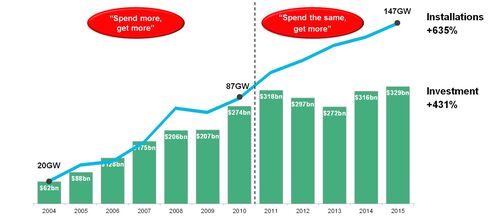 http://www.bloomberg.com/news/articles/2016-10-12/green-energy-boom-picks-up-speed-even-as-investment-stagnates
Investors in wind and solar power are getting more capacity for their money as the cost of the technology tumbles, making alternatives to fossil fuel more competitive.
Tags: alternative energy, economies of scale
About isabellew9873
My name is Isabelle Whitehead. I was a member of the Bolton School group on the Operation Wallacea 2015 expedition to Peru.
Top Posts & Pages
We're Off !
The Big Day
July 12th, 2015
Operation Wallacea Peru 2015 begins.