"China's 'extinct' dolphin may have returned to Yangtze river, say conservationists"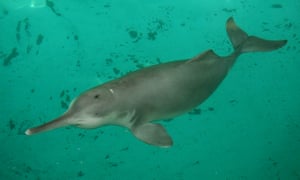 Chinese conservationists believe they may have caught a rare glimpse of a freshwater dolphin that was declared functionally extinct a decade ago having graced the Yangtze river for 20 million years.
Tags: China, Freshwater Dolphin, Yangtze River
About isabellew9873
My name is Isabelle Whitehead. I was a member of the Bolton School group on the Operation Wallacea 2015 expedition to Peru.
Top Posts & Pages
We're Off !
The Big Day
July 12th, 2015
Operation Wallacea Peru 2015 begins.