"Greenland's receding icecap to expose top-secret US nuclear project"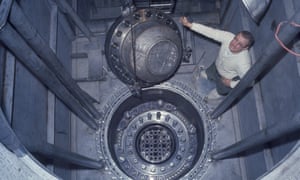 A top-secret US military project from the cold war and the toxic waste it conceals, thought to have been buried forever beneath the Greenland icecap, are likely to be uncovered by rising temperatures within decades, scientists have said.
Tags: cold war, Global warming, global warming in the Arctic, greenland, nuclear waste
About isabellew9873
My name is Isabelle Whitehead. I was a member of the Bolton School group on the Operation Wallacea 2015 expedition to Peru.
Top Posts & Pages
We're Off !
The Big Day
July 12th, 2015
Operation Wallacea Peru 2015 begins.