"Waste crime is 'the new narcotics', says Environment Agency chief"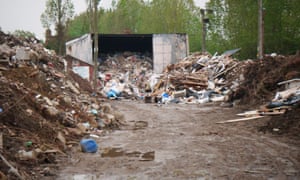 Waste crime is the "new narcotics" according to the head of the Environment Agency (EA), offering huge profits as the authorities race to catch up with the damage caused to society.

The offences, sometimes involving organised crime gangs, ranged from illegal dumping of household and industrial waste to massive frauds involving recycling fees and landfill tax.
About isabellew9873
My name is Isabelle Whitehead. I was a member of the Bolton School group on the Operation Wallacea 2015 expedition to Peru.
Top Posts & Pages
We're Off !
The Big Day
July 12th, 2015
Operation Wallacea Peru 2015 begins.