"Biggest Battery Contracts Move U.K. Closer to Grid-Scale Storage"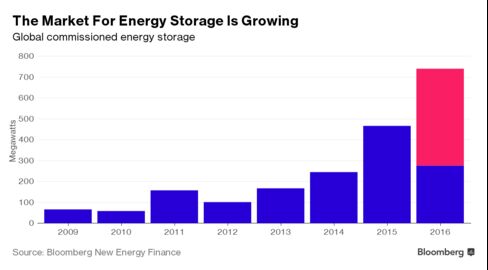 http://www.bloomberg.com/news/articles/2016-08-25/biggest-battery-contracts-move-u-k-closer-to-grid-scale-storage
Grid-scale electricity storage will move closer to commercial reality on Friday when the U.K.'s grid operator offers contracts to companies to help balance the network, a key measure needed to help balance increasing supply from renewables.
A game changing moment for the UK.
Tags: energy storage systems, lithium-ion battery storage, Renewable energy, renewable energy capacity, united kingdom
About isabellew9873
My name is Isabelle Whitehead. I was a member of the Bolton School group on the Operation Wallacea 2015 expedition to Peru.
Top Posts & Pages
We're Off !
The Big Day
July 12th, 2015
Operation Wallacea Peru 2015 begins.