"Food waste: harvesting Spain's unwanted crops to feed the hungry"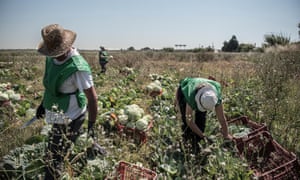 Europe wastes some 88m tonnes of food each year – around 173 kg per person – with costs estimated at €143bn (£113bn). Advocates of the new gleaning movements say that its collection could reduce pressure on land use, improve diets, feed the hungry and provide work for the socially excluded.
Tags: food waste, gleaning, spain
About isabellew9873
My name is Isabelle Whitehead. I was a member of the Bolton School group on the Operation Wallacea 2015 expedition to Peru.
Recent Posts
Top Posts & Pages
We're Off !
The Big Day
July 12th, 2015
Operation Wallacea Peru 2015 begins.