"Spectacular bearded vulture spotted for first time in UK"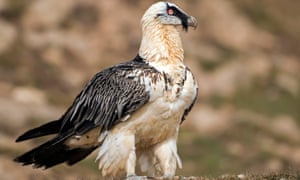 A spectacular bearded vulture, believed to be the first recorded in the UK, has been spotted soaring over the Severn estuary and moorland in Devon.

If it is confirmed that the vulture, also known as the lammergeier or ossifrage, is a wild bird, it will be the first of its species to be found in Britain and the sightings have already caused ornithologists to rush to the west country hoping for a glimpse.
About isabellew9873
My name is Isabelle Whitehead. I was a member of the Bolton School group on the Operation Wallacea 2015 expedition to Peru.
We're Off !
The Big Day
July 12th, 2015
Operation Wallacea Peru 2015 begins.