"Kenya to burn biggest ever stockpile of ivory"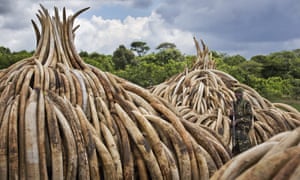 Link
Tusks from more than 6,000 illegally killed elephants will be burned in Kenya on Saturday, the biggest ever destruction of an ivory stockpile and the most striking symbol yet of the plight of one of nature's last great beasts.
Tags: illegal ivory trade, Kenya
About isabellew9873
My name is Isabelle Whitehead. I was a member of the Bolton School group on the Operation Wallacea 2015 expedition to Peru.
We're Off !
The Big Day
July 12th, 2015
Operation Wallacea Peru 2015 begins.