"Malta gives go ahead to shooting of 5,000 endangered turtle doves"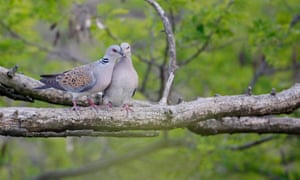 Hunters in Malta will be permitted to shoot 5,000 turtle doves this spring despite the International Union for Conservation of Nature (IUCN) recently adding the migratory bird to the "red list" of species at risk of being wiped out.
Tags: hunting, Malta, Turtle Doves
About isabellew9873
My name is Isabelle Whitehead. I was a member of the Bolton School group on the Operation Wallacea 2015 expedition to Peru.
Recent Posts
Top Posts & Pages
We're Off !
The Big Day
July 12th, 2015
Operation Wallacea Peru 2015 begins.