Lions rediscovered in Ethiopian national park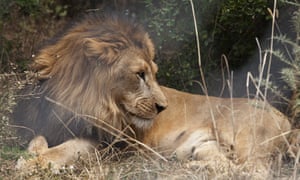 Conservationists have announced the "amazing discovery" of a previously unknown lion population in a remote north-western region of Ethiopia, confirming local reports with camera trap photographs for the first time.
About isabellew9873
My name is Isabelle Whitehead. I was a member of the Bolton School group on the Operation Wallacea 2015 expedition to Peru.
Top Posts & Pages
We're Off !
The Big Day
July 12th, 2015
Operation Wallacea Peru 2015 begins.